Proudly Serving the South Shore Of Lake Superior Since 2004
Custom Marine Services    …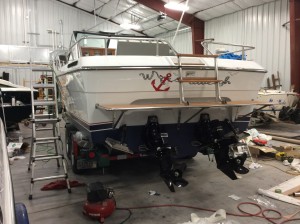 Miller Boatworks specializes in custom woodworking and quality cosmetic repair (gelcoat, paint and varnish).  If the project can be done on site, we can come to you; or if it is a project that needs to be completed indoors we now have a new, clean facility to accommodate that as well.
We focus on cosmetics, but are experienced in everything from complete restorations to new equipment installation.  If you're not sure if it is something we do, please
contact us
with your inquiry and we'll get back to you promptly!